How do I hear or turn off the music?
Want to hear the music: We hope to get you moving and grooving quickly as possible. When you do have the music enabled, be sure that the sound on your device turned on and that the music slider is all the way up to the right.
Want to turn off the music: Want to ride in the peace and quiet? Simply just move the music slider (located in settings) all the way to the left.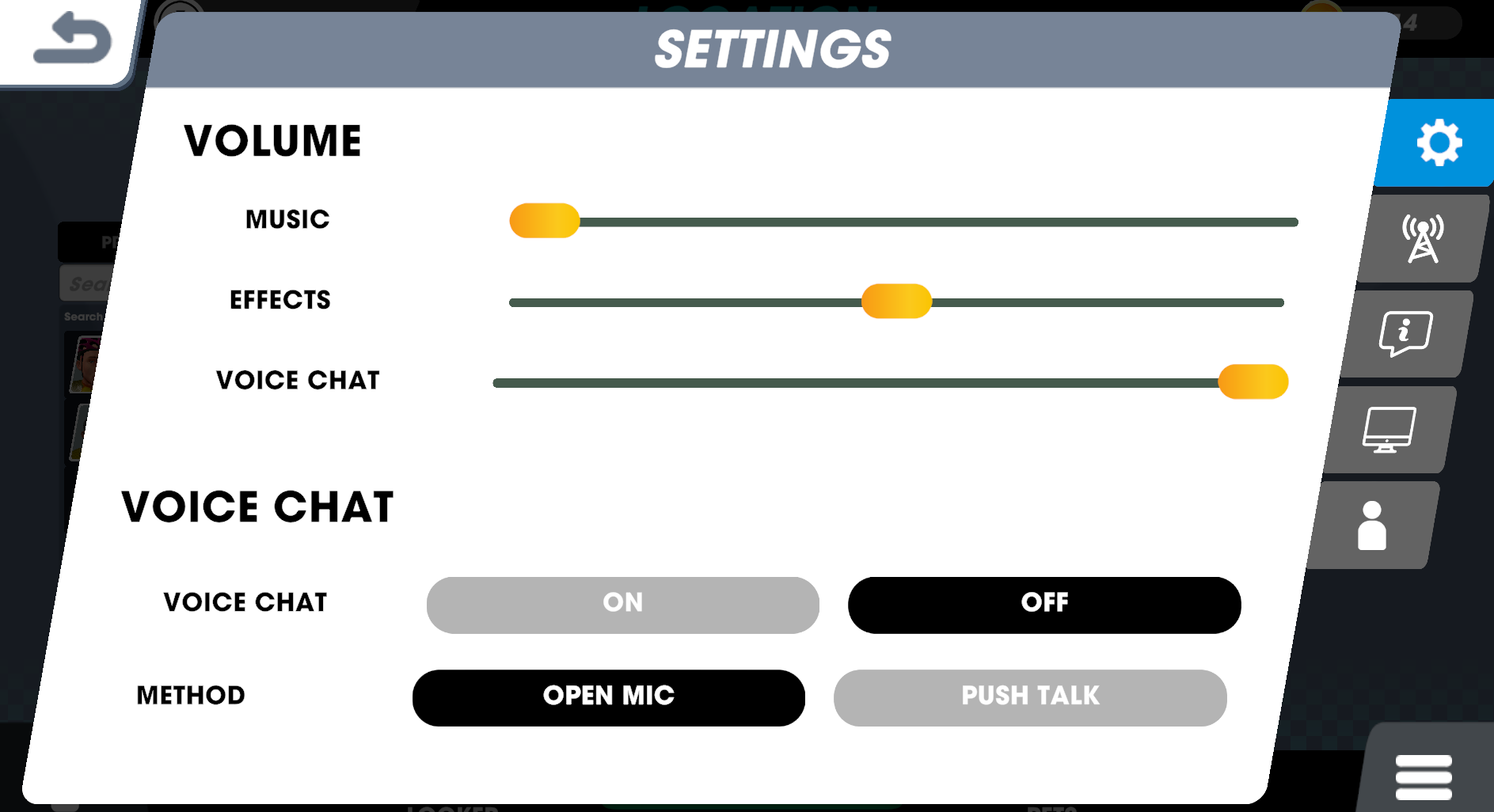 Related Articles

Can I sync Vingo with the radio or music apps?

Not at this time. However, on Windows, users can listen to their favorite music or radio station on the same device or another one if they mute Vingo.

How do I set up my microphone?

Wanting to chat or cheer your friends on? Here are a few tips to help you: Be sure that your device has a microphone. Typically this is located in settings of your device if you aren't sure. Be sure your microphone turned on. Often times you'll have ...

Vingo Supported Devices

Vingo has done extensive testing on certain bike and treadmill sensors. We are always striving to have our app work for as many sensors as we can. Here are some of the bike and treadmill sensors that we have verified for Vingo. iOS Supported Bike ...