1. Loading screen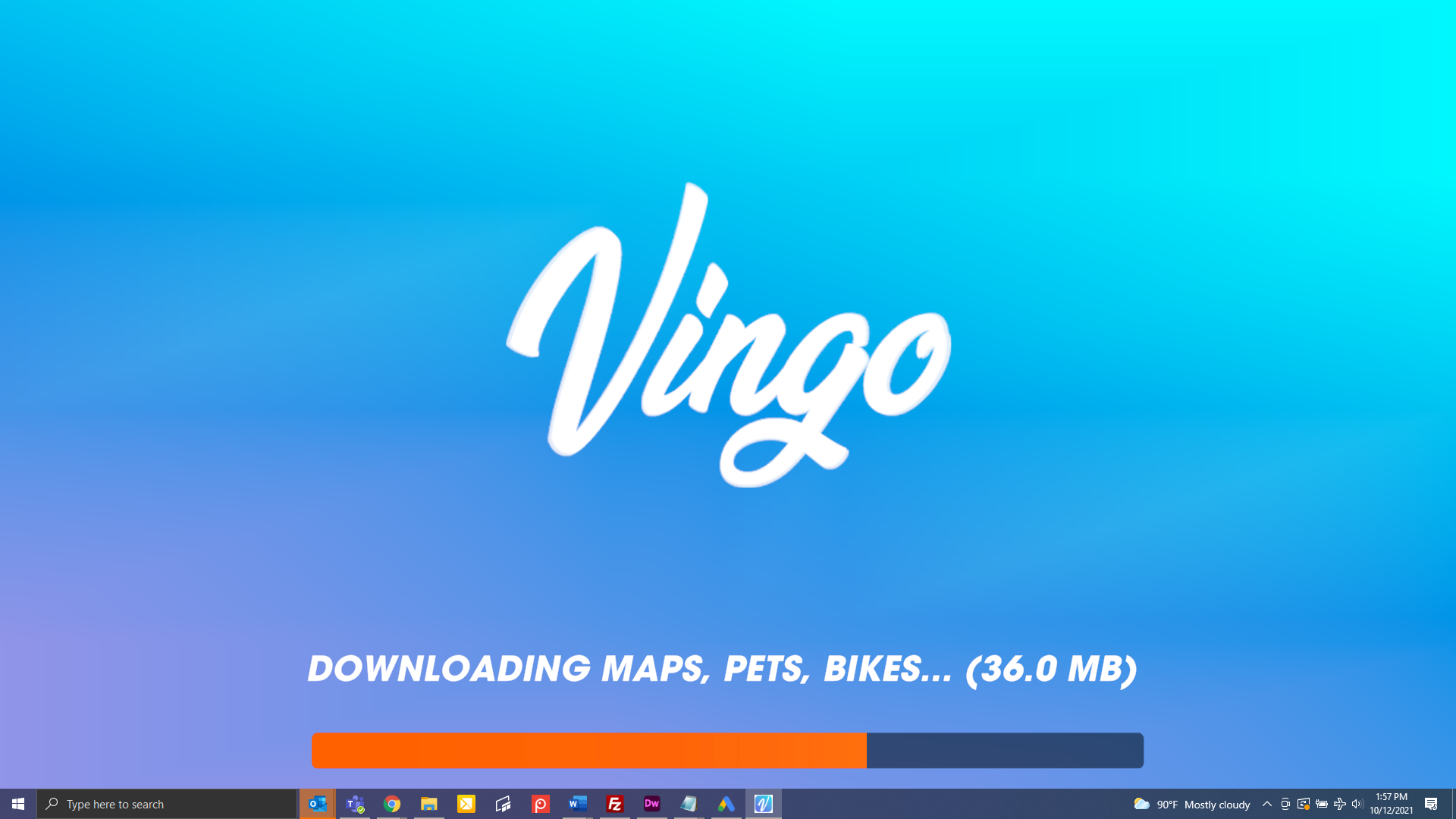 When you open Vingo, you may see this screen first. The application is downloading more elements like maps or bikes. The download time will depend on your internet speed.

2. Login

- Click on "JOIN" if this is your first time and need to create an account.

- Click on "LOGIN" if you already have an account.
3. Create an account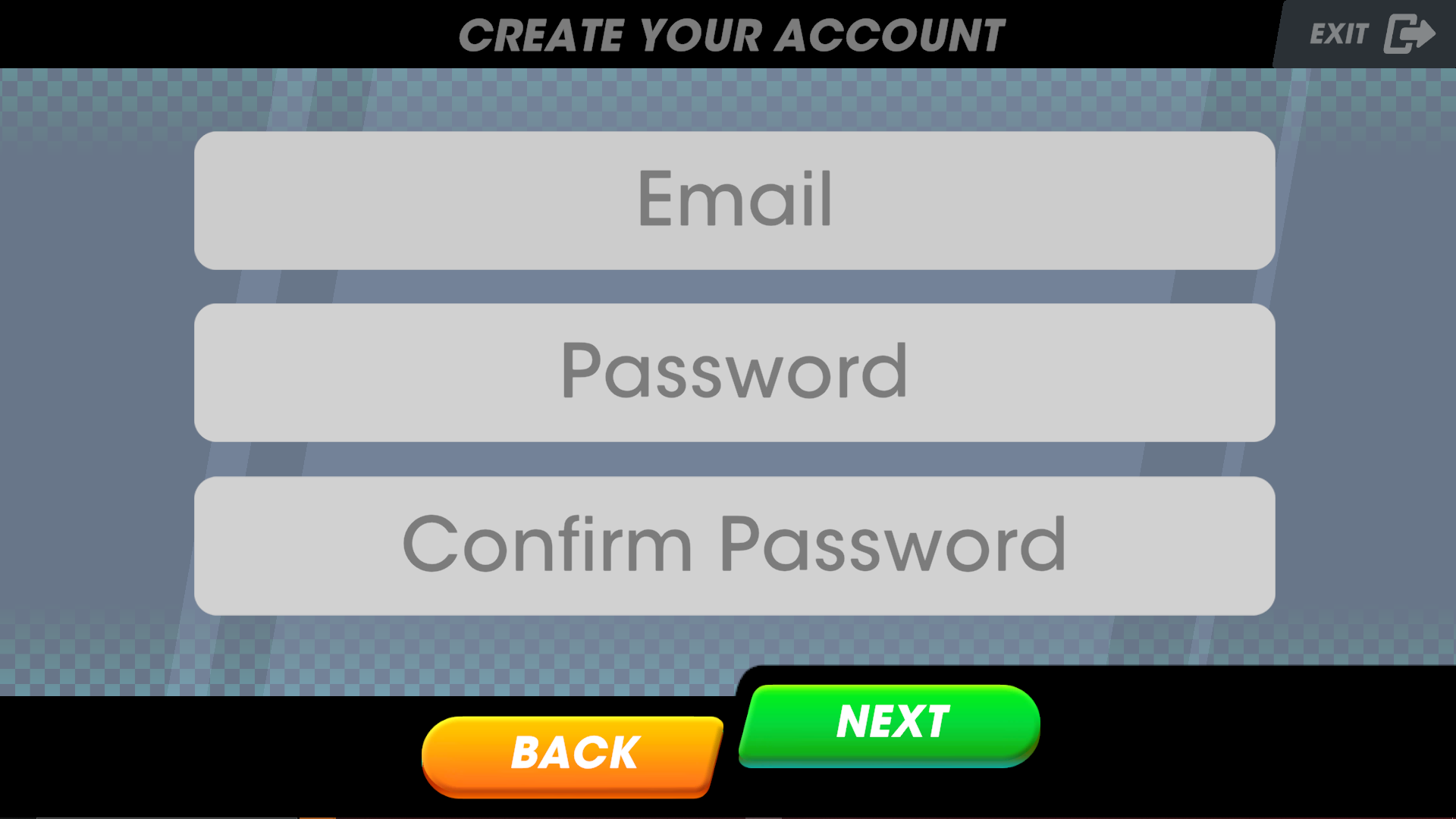 (This is the screen you will see if you click on "JOIN")
In order to create an account, you need to use a valid email address and choose a password.
Once you submit your information, you will receive a confirmation email. You need to click on the link in that email to confirm the creation of your account.
4. Login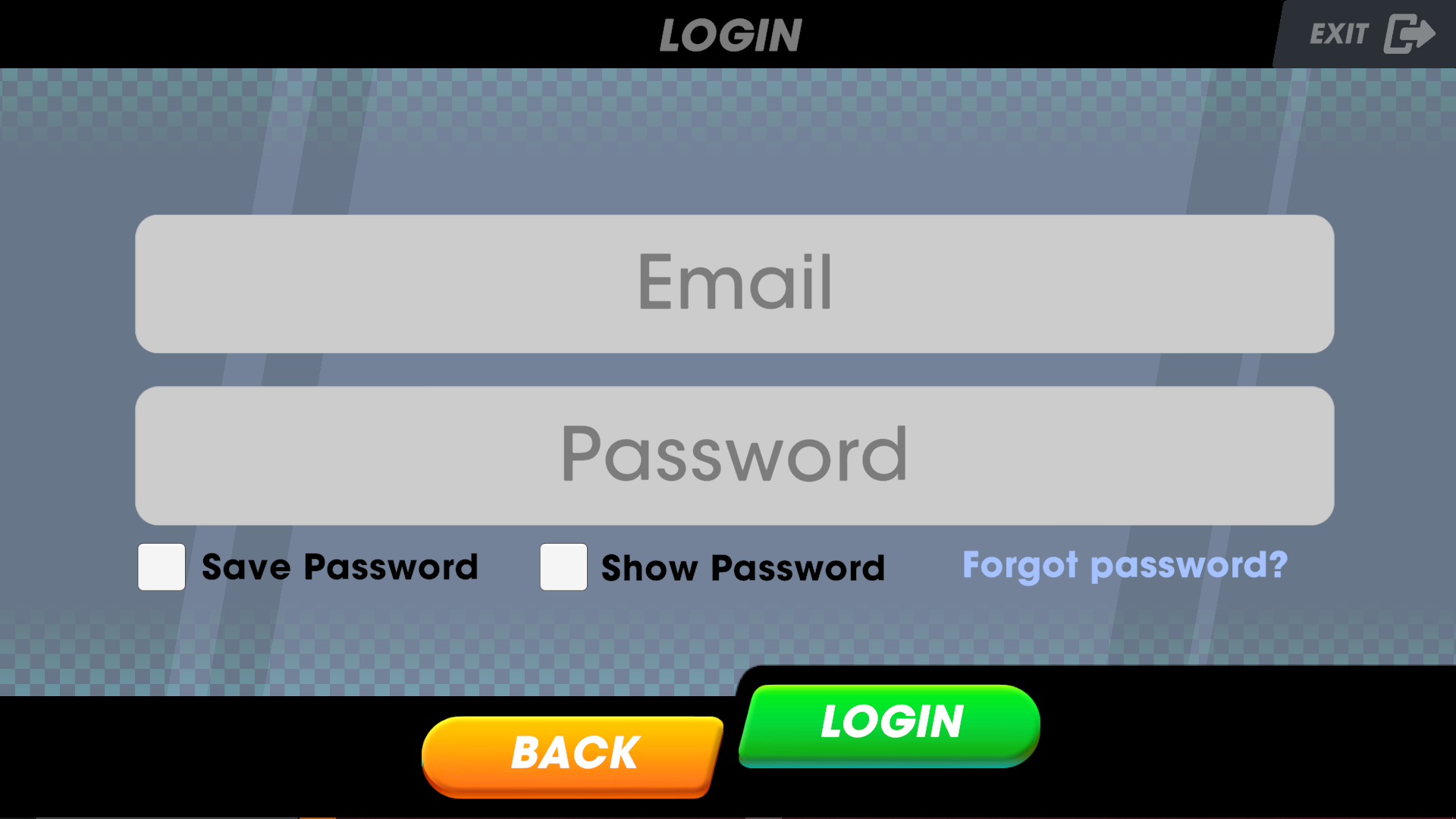 Once your account is created, you can login by using your email and password.
5. Choose a username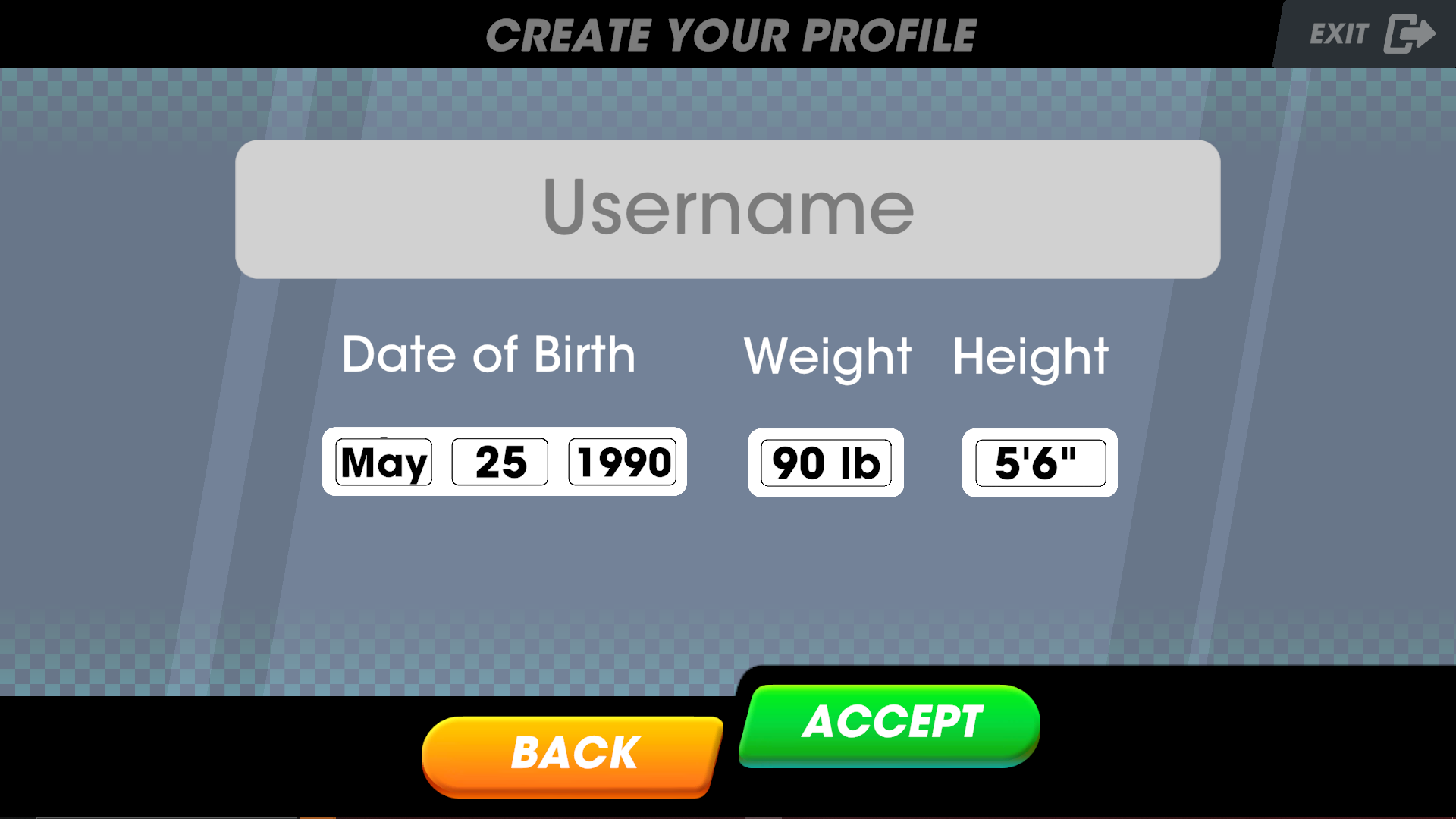 It's time to pick a username! This is the name that other users will see.
6. Select a gender or body shape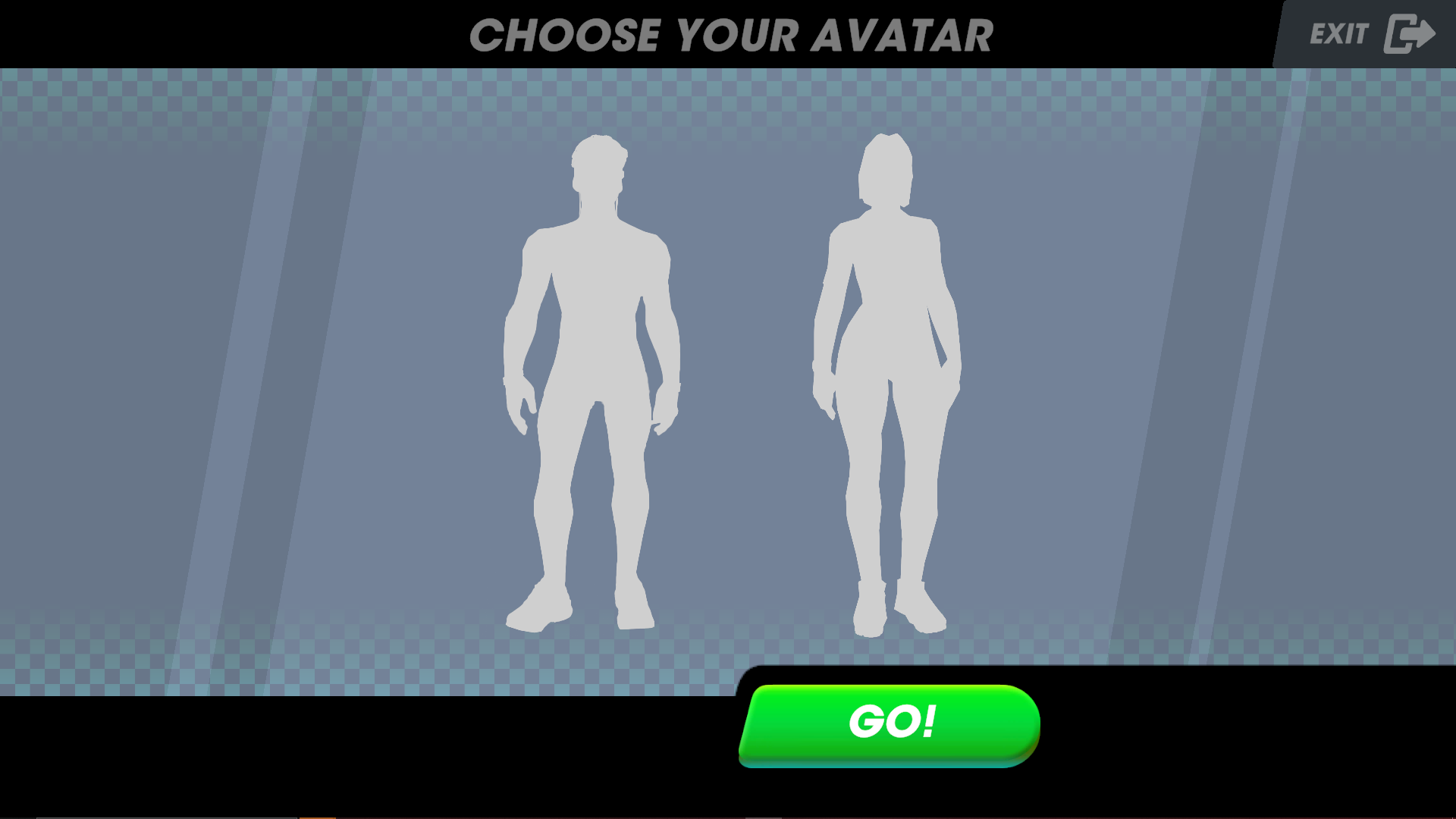 Click on the silhouette that matches your preferred gender or body shape.
7. Create your avatar's face
Let's make your avatar look just like you!
You can either upload a selfie or take a photo if you device has a built-in camera.
8. Customize your avatar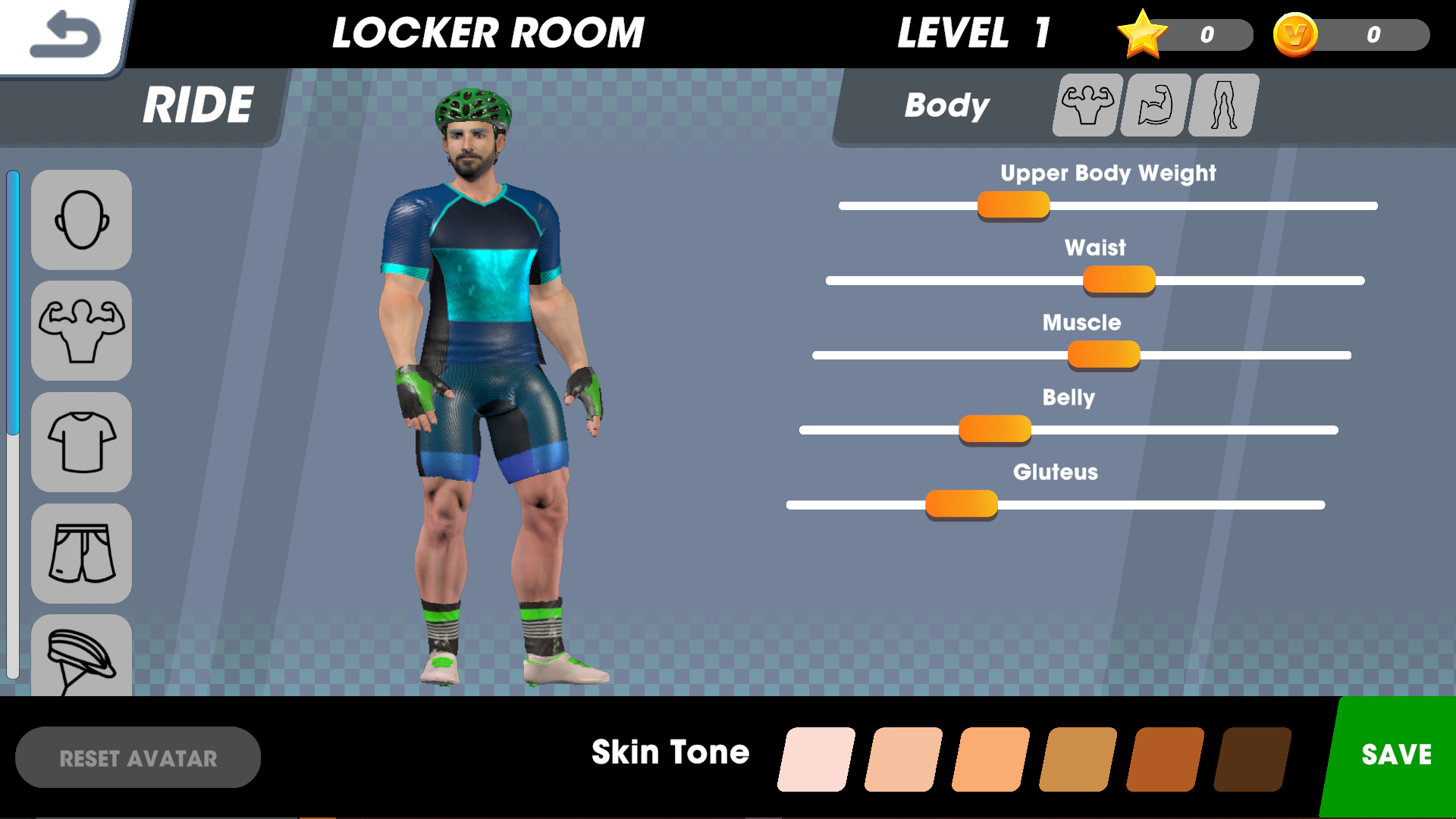 In the locker room, you can customize every part of your avatar, from head to toes!
Simply select the categories in the left menu and move the cursors to fine tune your avatar.
You can also change your clothes and pick a bike from a large selection.

Once you are happy with what you see, click on "SAVE".

9. World Map
On the LOCATION screen, you can go back to the Locker room, start a ride or pick a pet explore with.

10. Pick a pet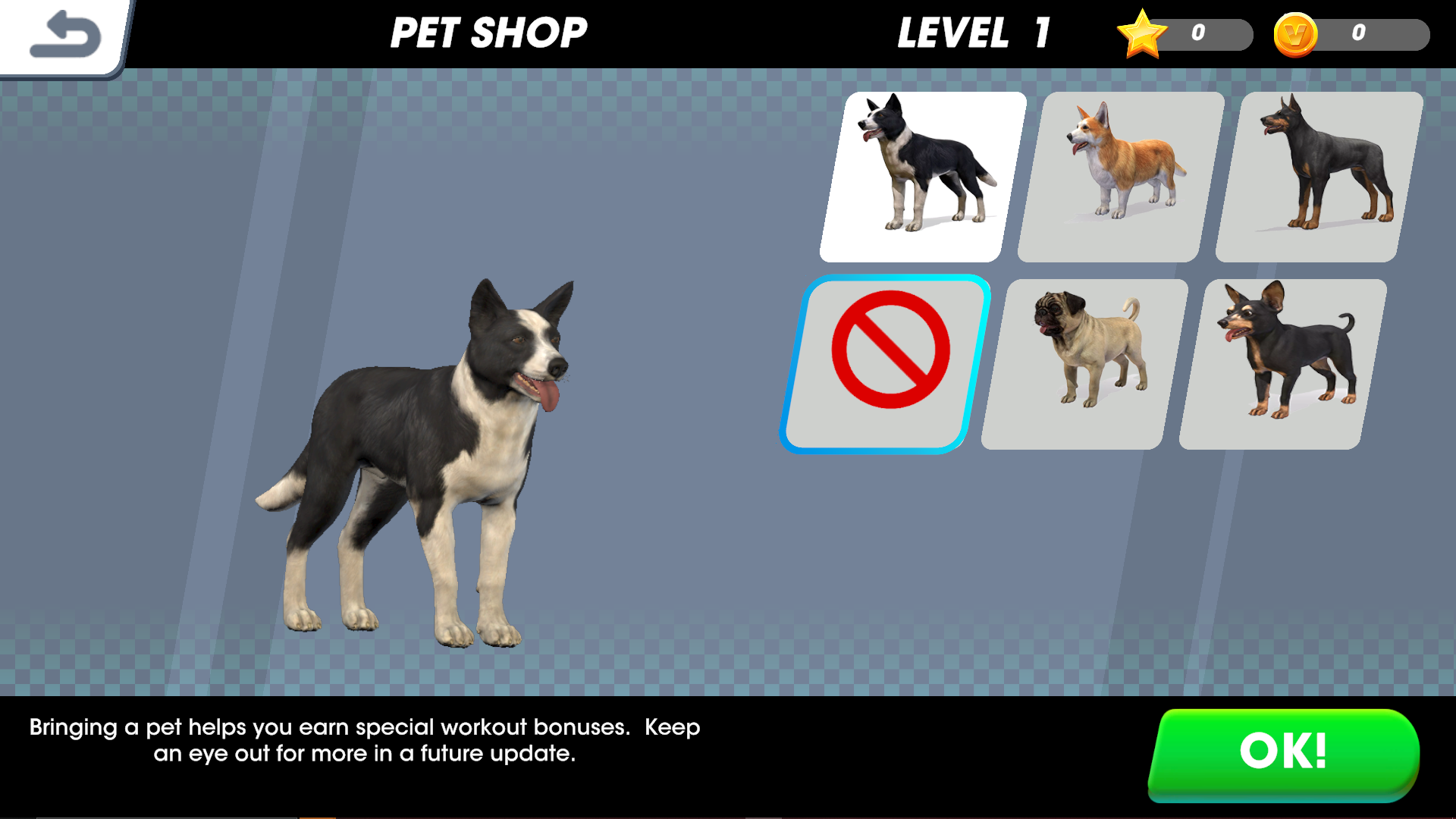 Select a pet if you would like a furry friend to join you in your fitness adventures.

11. Connect your sensors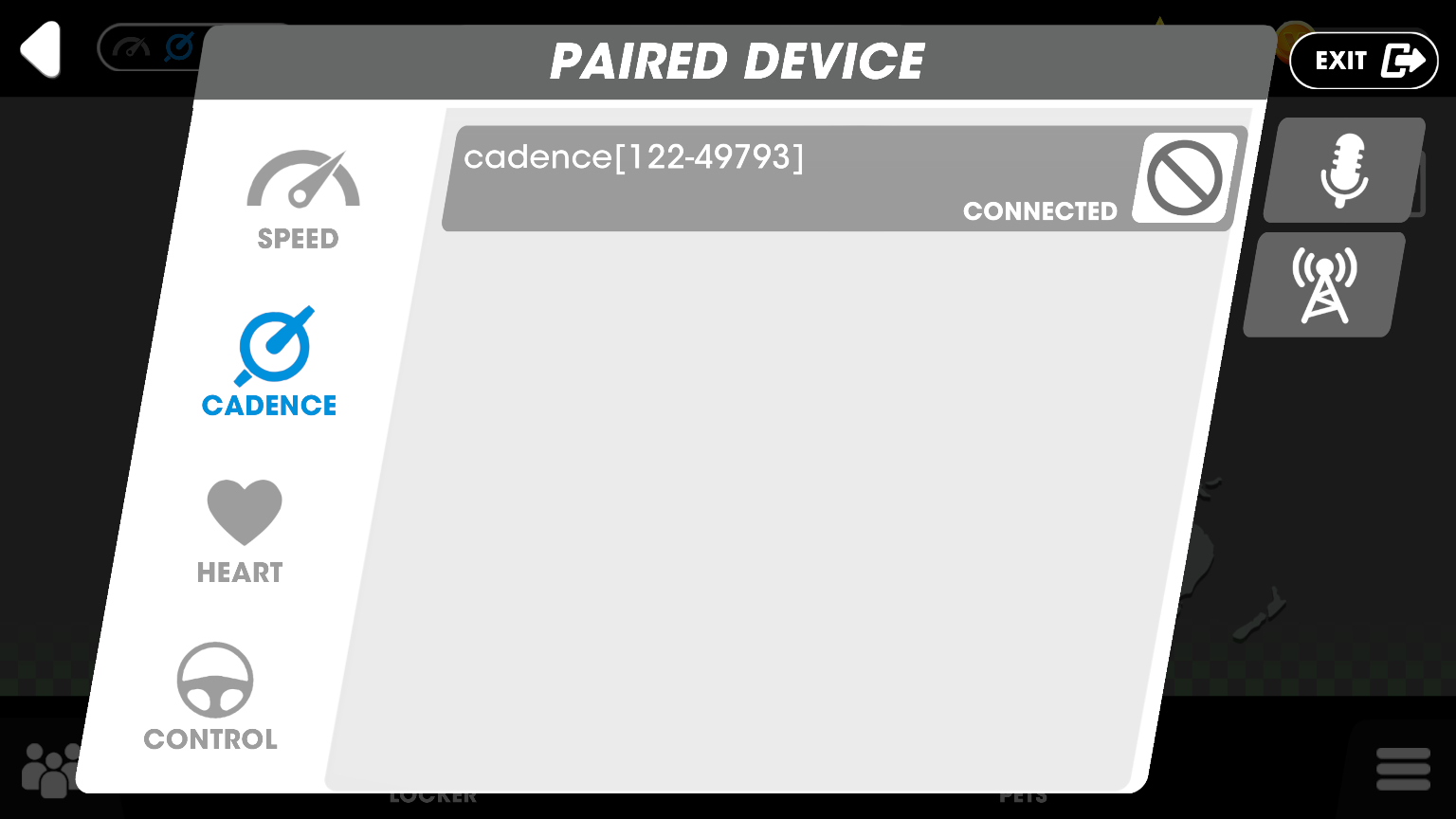 Connect your devices and/or smart trainer.

Make sure your devices show as "connected" before moving forward.
12. Pick a route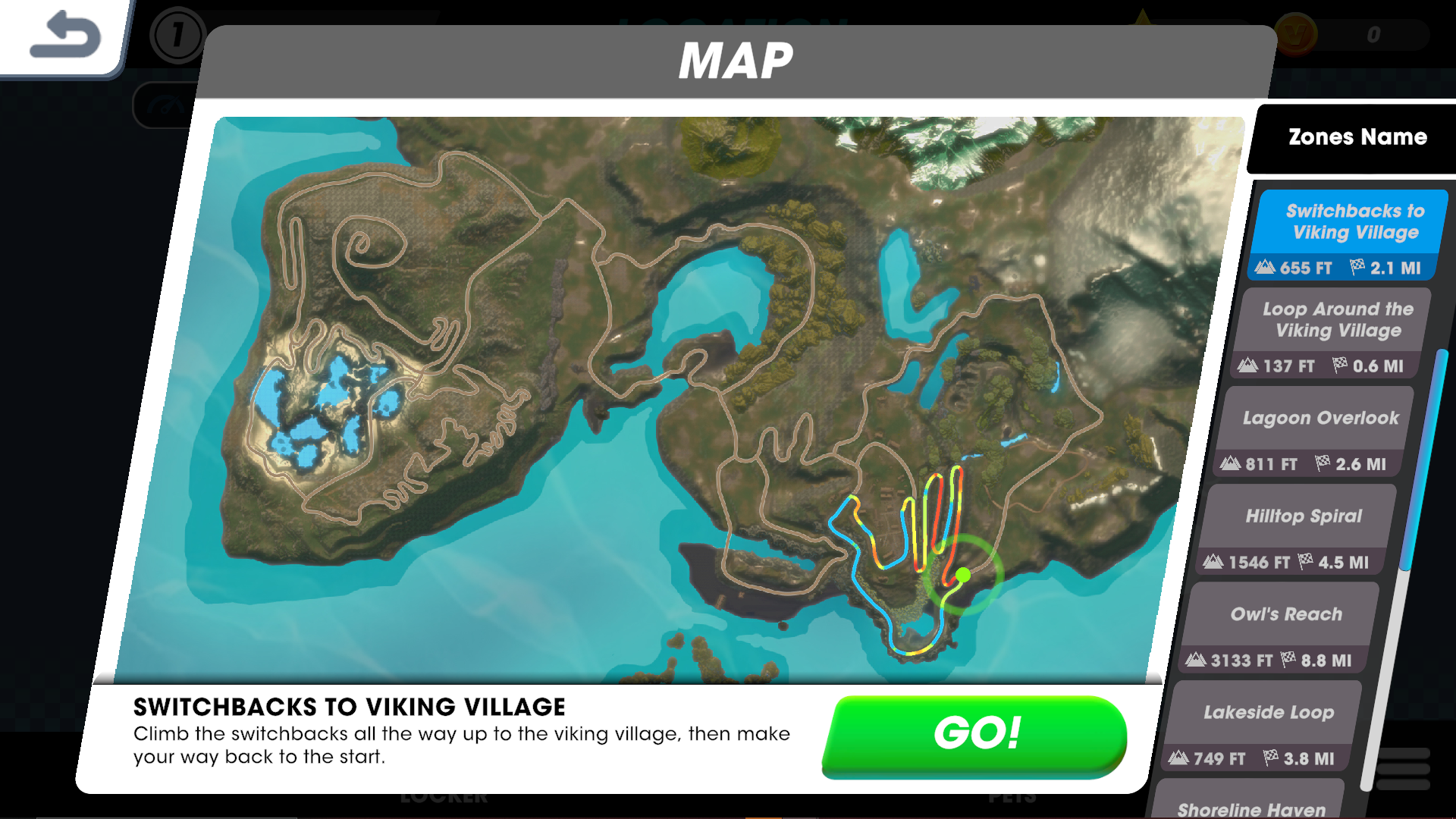 On the LOCATION screen, click on GO! to access the MAP screen (see above).

You can then select a route with your desired length and elevation and see it on the map.

Click GO! again.
13. Enjoy the ride!